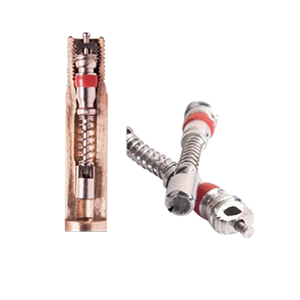 E-Z Tire Beads - Balancing Beads Stainless Steel Filtered Valve Cores - 2 Pack
2-Pack of specially made stainless steel cores that have a filter on the end that should be installed when using any type of balancing bead. Premium quality.
Can be used in motorcycle, truck, motor home, and 4x4 tires. Please be sure you have stems that accept at least 1 1/2" core before any bend. Filtered valve cores ensure that balancing beads or other debris does not get stuck in the valve core during inflation or deflation of tire. Recommended for use in any tire utilizing ceramic, glass, stainless steel or other type of balancing bead.